Things To Look Out For When Monitoring Your Child's Search History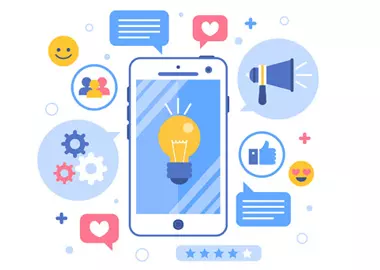 Things To Look Out For When Monitoring Your Child's Search History

Internet- Boon or bane?
The internet of the 21st century is a goldmine infused with opportunities, both positive and negative. Unending alleyways of the internet are expanding day-by-day. The vulnerability of young kids in this highly volatile digital space is an important issue that parents must address. Kids, on the other hand, are becoming more and more tech-savvy, and the more they learn to navigate their way through the digital world, the more they are in danger.
It is the responsibility of the parents to ensure that their kids are having a safe experience when they log into the internet. Parents also have an equal responsibility to ensure that they are not overly controlling when it comes to monitoring their child's search history.
Points to remember when monitoring your child's search history
1) The first and foremost thing to look out for is to make sure that your kid has a good understanding of why you have to continuously monitor his/her search history. Teenagers are rebellious by nature, and it can be hard to make them understand that you invade their privacy for their safety. The crux of the matter lies in starting a dialogue with your kid on the dangers of the internet and social media.
2) Make sure you draw the line on how much you involve yourself in the lives of your kids. If you keep bringing up the fact that you are checking your kids' search history, it might lead to your child moving away from you.
3) The primary reason for getting involved in what your kids do online is to ensure their safety. After mentioning to them once that you will be monitoring their search history, interfere with their privacy again only if you absolutely have to. Your kid talking to an anonymous person online is unsafe, while him/her chatting with their classmates is not, know the difference and act accordingly.
4) Have a conversation with your kids about what they are allowed to do and what not, and give them reasons for your decisions. Don't be controlling, make them understand that you care for their safety, and have no intention of invading their privacy for no reason.
As parents, always remember that it is easy for your kids to use a friend's phone if they find that you are constantly snooping on them. Be subtle about monitoring your kids' screen time and search history. The last thing you want is for your kid to find other means to escape your watchful eyes, which will put them more at risk.
Check out Phone Tracker, which is a mobile tracker that helps you monitor your child to keep them as safe as possible. The mobile tracker free comes with a wide range of features that can be helpful to every child's parents.

---