Preparing Your Child to Deal with Messages Received from Strangers Online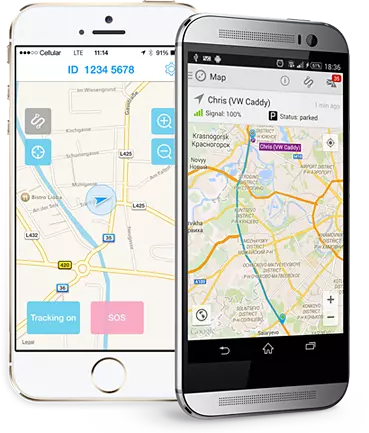 Preparing Your Child to Deal with Messages Received from Strangers Online
Since childhood, you have always been learning not to talk and accept anything from strangers. These days, the internet has taken all over the world and all the youngsters and elders make use of it. And social media, you know what hype it gets! Being a user myself, I know how much you love to spend your time on social media.
It has been so easy now to talk and share what you want with others through this advanced technology. But, you know, safety is required everywhere, offline and online.
Everyone knows about the anonymous text messages, right? In real life or online, you should never talk to strangers. That's what you all have been learning through generations, isn't it? Do you have any idea on how to dodge through these situations? Especially, the parents, do you know how to prepare your child for such times? If no, then don't worry we've got you. Here are some tips on how to deal with anonymous messages:
1. Don't respond to strangers!
No reply is the best way to avoid them. You should never accept requests or text messages from people you don't know. This is the basic rule that you learn from childhood.
2. No exchange of personal information.
You should never exchange your personal details like phone numbers, photos, passwords, address or any other such detail regarding yourself.
3. Never visit any site or link provided by strangers.
Never visit any link sent by strangers. It can contain unnecessary content that can harm your personal information. Parents should keep track of their child's browser history. They should keep an eye on what their children are viewing on the internet. In order to do so, parents can use a mobile tracker. Phone Tracker is a mobile tracker free app that can help you safeguard your child's online activities.
Monitor your child's online behaviour
Your child should know the rules of the internet and abide by them. Make sure he/she knows what to expect on the internet before using it regularly.
Never meet a person whom you met online
You should not meet with anyone whom you talked to online, especially without your parents' permission. Because people use fake details and pretend to be someone who they're not — and yes, that's creepy.
Share everything with your parents
Talk with your elders and share whatever is bothering you. If someone is troubling you online, then share it with your parents and never keep it to yourself. Honest communication is always the best way to knock down such problems.
I hope these tips can help you learn and teach your children how to deal with online messages from strangers. Always abide by the rules of Internet and never use it for bad purposes. Because, breaking a rule is not always cool.

---