Keep Your Kids Safe During the Coronavirus Pandemic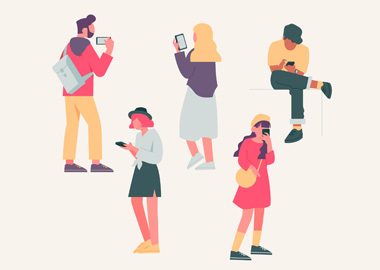 Keep Your Kids Safe During the Coronavirus Pandemic with These Tips

The coronavirus has impacted every aspect of our lives, from changing the way we work, study, and socialize to the way we eat and the way we clean. As parents, you may find this time incredibly stressful because you have to worry about the safety of not just yourself but your kids too.

Below, you can find several steps you can take that will help keep your kids safe amidst the coronavirus pandemic –

• Keep track of where they are
For months, we were forced to stay inside our homes. Just because places have now started to open up again doesn't mean you can go anywhere freely without a care like before. The coronavirus is still a threat, and cases are confirmed every day. As such, it is important for kids not to spend time outside too much and go out unnecessarily.
Using a mobile tracking app, such as the spyphoneapp.com/, you get to monitor and track their locations at all times, thus ensuring that they are not unnecessarily exposed to the virus.
• Keep them safe online
Now that we are spending more time inside our houses than ever before, we are all spending more time online. Whether it is browsing the internet, checking social media, or watching videos on YouTube, our online presence is quickly growing stronger, and kids are no exception.
Your kid may spend more time on social media or playing online games, and since the internet does not always contain harmless content, it is important that you look into online safety and security for your kids during this time. The SpyPhone app lets you keep track of the sites that your kids are visiting and the apps they download, making it much easier for you to keep them safe online.
• Spend more time with them
Lastly, one way to ensure your kids feel safe and protected during a tumultuous time, such as this is to simply spend more time with them. Play with them when you can, talk to them, ask them to cook with you, have family movie nights, etc. Try to engage with them as much as you can.
Living through a pandemic can be scary and difficult to process for kids, and it is important that as parents, you provide them with all the love and support they need to feel like they are safe and in good hands.


---