The Boon of Smartphones for Children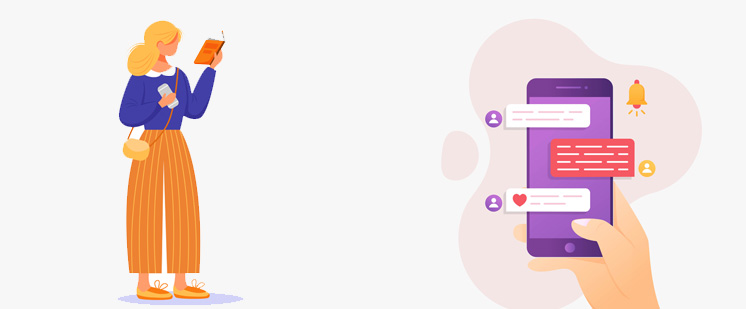 The Boon of Smartphones for Children

Smartphones have revolutionized the way people communicate with their loved ones. It is one of the most utilitarian contributions of technology. While there are still many parents skeptical about exposing their children to technology, it is an undeniable truth that technology has already penetrated deeply into our lives. Smartphones can be bad for kids when they are allowed excess screen time. However, when used in moderation, smartphones can be a boon for children. The following are some of the beneficial aspects of smartphones for children.
1. Opens up a boundary-free learning platform
Different kids need to be taught through different methods. Irrespective of the learning method of the kid, smartphones can be used to introduce them to new concepts. From videos to interactive mobile apps, there are numerous learning aids that can benefit kids.
2. Helps them get better with their assignments
Smartphones can help children in obtaining additional information on the topics that they are taught in school. When they are looking for information that would help them effectively complete their assignments, a smartphone can act as a library in their pocket.
3. Entertain them productively
For those times where the child has to be entertained productively, but there is no access to a play area or a toy, smartphones can be used. Educational videos, engaging kid-friendly apps, and so much more is available for parents looking for productive entertainment for their children. It can make even a long car ride or a wait in a busy lounge feel less stressful for the child.
4. Security in their pocket
Smartphones allow parents to continuously monitor the location of their children. With a good phone tracker application, parents can access the live location information of the child. Mobile tracker apps like Phone Tracker can come in handy when the children have to be sent on field trips and other activities where they are away from their parents. Mobile tracker free applications are available both for Android and iOS smartphones.
5. Stay connected
Kids can use a smartphone to quickly call their parents during emergency situations. It would also provide an easy and quick way to update their parents about their whereabouts. It acts as a tool that helps them stay connected with their parents no matter where they are.
All these points prove that advanced technology like smartphones can be a blessing for children when they are utilized in the right way.

---